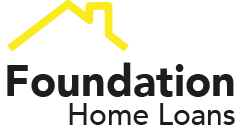 In a significant enhancement of their buy-to-let proposition, Foundation Home Loans now offer up to 85% loan to value within buy to let lending within the F1 product range, for borrowers with a near-mainstream credit history.
Their buy to let range now includes 85% LTV two- and five-year fixed rate options. There are no product fees with either, and they are available to limited companies, individuals and portfolio landlords as standard.
As with all 5-year buy to let fixed rates with Foundation Home Loans, the rental income is calculated at the pay-rate, stress tested at 125% for limited companies and basic rate tax payers and 145% for other landlord types.
The usual valuation and application fees apply. Please note that there is a minimum property value of £125k in order to be eligible for their 85% LTV products.
Why use Foundation for your next BTL case?
Individual or limited company
Limited companies with complex structures
Up to 4 directors
Newly incorporated limited companies acceptable
ICR of 125% for limited company borrowers and basic rate taxpayers and 145% for others
No minimum term of employment/self-employment and no minimum income
Up to 85% LTV on core range
Loans up to £2m on core range
No limit to portfolio size, subject to maximum borrowing of £5m with Foundation
Cater for specialist properties such as HMOs, short term lets and Multi Unit Blocks
HMOs: up to 8 bedrooms and MUBs: up to 10 units
Products for first time landlords
Ex-pats considered for limited companies only
Green Mortgages available for purchase and remortgage