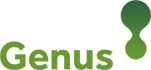 As a valued Connect member we wrote to you on 14th March to share the exciting news that Mortgage & Surveying Services (MSS) would be acquiring a significant stake in Connect IFA Ltd.  We are delighted to announce that this has now been completed.
MSS is a services group with interests in surveying, valuations, mortgage services and adviser technology. The investment in Connect IFA will bring many benefits to us as a Network community and will enhance Connect's financial strength and give us the ability to make further developments to our proposition as the market's leading specialist network.
PROTECTION UPDATE
The first of those proposition benefits will 'Go Live' on 2nd August when all Connect Adviser Protection Agencies will move from Auxilium Protection Club to The Genus Panel. This will bolster protection choices for you and your customers with access to Vitality.

THE GENUS PANEL PROVIDERS



This is exciting news as we will now have Vitality on the panel with commission levels in line with the other providers. Commission levels for all providers will remain the same or improve.
No action is required by Adviser for the switchover on the 2nd August. Your iPipeline quotation system will start to quote under the new panel immediately.
With regards to submitting new business, all existing Agency numbers will be transferred for all providers, other than L&G and LV. In the case of L&G and LV, new agency numbers will be issued on the 2ndAugust ready for any new submissions.
We hope you all agree this is incredibly good news. Thanks so much for your support.
FREQUENTLY ASKED QUESTIONS
Will my pipeline be impacted?
your pipeline will not be impacted.
L&G and LV new agency, what happens to this pipeline?
Up until 2nd August you can submit on your existing agencies and finish off any, not yet submitted cases, on that basis.
From 2nd August onwards you can only submit on the new agencies.
New agency details will be confirmed by Connect member support on 2nd August.
Who can I contact to with any questions?
Connect member support Email: membersupport@connectbrokers.co.uk