Get Started
This course is currently closed
This course explains the benefits of using UnderwriteMe's Protection Platform for sourcing your protection quotes. After completing this course you should understand how the platform works and what its key features are.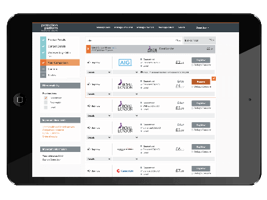 This module is based on a Protection 'Lunch & Learn' session.
You should set aside a maximum of 75 minutes for this session. The presentation begins abruptly but the key content starts at at 3m 24s and ends at 30m 16s (but feel free to listen to the questions our network members asked at the end of the live session). There is also a short test relating to this presentation.
Underwritten premiums in minutes – about UnderwriteMe
UnderwriteMe's John Revill and Steve Brown show you the power of the Protection Platform.
Save time with one application
It's free for advisers to use
Compare fully underwritten premiums
A better experience for your client
Suitable for those of you who are new to protection and also for the more experienced advisers
By the end of the session you should:
Have an understanding of who UnderwriteMe are and what the Protection Platform does
Understand the specific elements of the protection application process that cause inefficiencies
Understand how by using technology, these inefficiencies can be reduced
Understand what the Protection Platform is and see how it can benefit you and your clients
Be able to register to use the Protection Platform