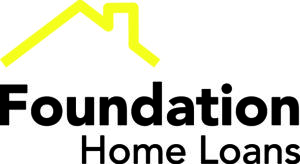 As of 7th April 2022, Foundation Home Loans are offering a new BTL Green ABC+ range exclusively for properties with EPC rating of A-C. The new Green products include one free valuation and come with a 1% product fee.
Single products covering properties with EPCs A to C
F1 5-year fixed rate at 3.49%
Up to 75% LTV
NEW: One free valuation
Options for HMOs, short-term lets and UK expatriates
1% product fee
For purchase and remortgage
Foundation Home Loans have introduced a new Expat product for landlords purchasing or remortgaging a large HMO (up to 8 bedrooms) or multi-unit blocks (up to 10 units).
5-year fixed rate at 3.99%
Up to 75% LTV
25% product fee
For more information, please contact us.
Why use Foundation for your next BTL case?
Who for?
Experts in individual or limited company applications
Up to 4 directors & no personal guarantees needed for shareholders
Limited companies/SPV with complex structures
Shareholding can include other companies
Newly formed SPV's and flexible deposit sources including Intercompany loans
No min income or employment/self-employment history
First time landlords considered
Ex-pats considered as individuals or limited companies
How much?
Up to 85% LTV & Loans up to 2m (on core range)
ICR of 125% for limited company borrowers and basic rate taxpayers
No limit to portfolio size, subject to maximum borrowing of £5m with Foundation
Portfolio in the background stress tested at 100%
What for?
HMOs: standard to 6 bedrooms, large up to 8 bedrooms and MUBs: up to 10 units
Short term lets in personal or SPV structures
Day 1 remortgages
Products without ERCs
Range of Green Products for properties with EPC rating A-C