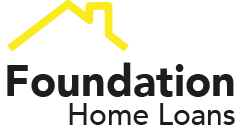 As of today Foundation Home Loans will:
Launch a range of BTL 85% LTV Products

This comes with a minimum property value of #125k
Launch Residential 5 year fixed rates for Professionals mortgage applicants at 75% and 85% LTV

Professionals will be considered for a Loan to Income ratio of up to 6 times rather than 4.5 times subject to affordability.
Brokers should click on the link to view Eligible professionals and required qualifications.
Maximum two applicants per application, Minimum age of 25 at application and at least one should be a professional.
Click link here.
Launch a Residential fee assisted 90% LTV range

No product, no application fee and 1 free valuation
See attached. Please update your internal literature and notify sourcing accordingly.
The details in this email together with the attachment should not be shared with any external parties (with exception to sourcing) until after the release date.