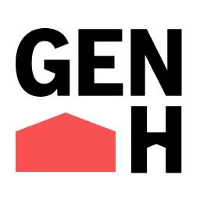 Generation Home are excited to be launching with Connect IFA and working with you all!
How is Generation Home different?
In short, Generation Home help first-time buyers (and beyond!) to afford more with family support. Click here for a brochure that sets out who they are and how they can help your clients.
If you have 90 seconds, you can take a look at these short explainer videos for their Income Booster, Deposit Booster feature and Home Agreement. These can make a HUGE difference to what your clients can borrow.
BDM support
You can also schedule a call 1-on-1 or in small groups to learn more about how they can help you. To do so, contact the Generation Home BDM team on 07723 954895 and at broker@generationhome.com.
Platform access
Let United Trust Bank know if you would like platform access and they will get you set up. You will then receive an email from hello@generationhome.com providing you with a unique link to sign in to your account (you will be asked to create a new password).
There you can experiment with their Affordability Calculator, get a DIP, submit cases and explore their Adviser Help Centre + Product Roadmap.