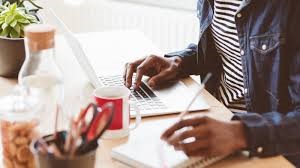 This new LMS module about iPipeline's products and services will explain the difference between the Assureweb and SolutionBuilder tools and show you how to get the best out of them both.
When you're new to protection, the sourcing systems can seem a mystery, so we've created a new CPD course that should help resolve that.
The course is based on a presentation1 from Chantel McGill, senior trainer at iPipeline, and she'll show you the basics behind running a quote on both products but she'll also run a mortgage and protection risk report using one of their marketing tools.
You'll find a similar tool on Royal London's website (so for those of you who are using Assureweb instead of SolutionBuilder, here's something you can access).  Here's a short video to show you how to find their reports (there's no sound on the video, just follow the cursor).
There's lots more to see in the Marketing Suite too – look out for a 'lunch & learn' session on the suite coming in Q2.
1.The presentation was taken from our new protection induction day, held on 13/01/21.