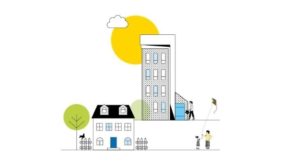 'Lunch & learn' session – 'deadline to breadline' with L&G on the 19th March 12:30 – 1:30pm
L&Gs 'deadline to breadline' research has revealed some shocking statistics – are you leaving your clients in a potentially dangerous financial situation because you haven't talked to them about protection insurance?
Join presenter Rob Betts, Market Development Manager, Specialist Protection, from L&G as he:
Discusses L&Gs 2020 'deadline to breadline' research.
Revisits the perception and reality gaps and delves deeper into the myths and misconceptions that prevent consumers from engaging further with their financial plans
Shares hints and tips to overcome these common barriers.
Joining Rob is Adrian Brown, who is Connect's Business Development Manager.
Adrian has been in Financial Services for many years and his current role is to develop new opportunities to grow the insurance business in the intermediary market, through various sales growth initiatives & campaigns – this is a great opportunity to speak to Adrian.
The presentation will last for around 45 minutes and there will be time for questions at the end. You'll earn CPD points for attending the session so don't forget to collect your certificate and if you complete the test that will be published in the week after the session, you'll earn bonus CPD points too.
Protection 'lunch & learn' – You bring your sandwiches; we'll bring the lesson!
Please register at:
https://attendee.gototraining.com/7v9g9/catalog/5985854963764933632
After registering you will receive a confirmation email containing information about joining the training.
And don't forget, you can sign up for all the Q1 sessions there too.