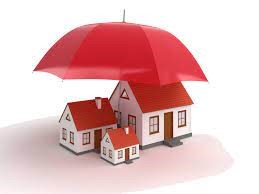 Are you still letting your clients source their own general insurance through a comparison site?
A 2017 survey from Paymentshield found that people underestimated the amount they should insure their homes for by around £20,000. They'd regret that cuddly meerkat if they needed to claim and found that was the case, wouldn't they?
Don't leave your clients exposed to that risk. Instead, join presenter Lee Denton from The Source, for his lunch & learn session and you'll:
• Learn more about comparison sites
• Appreciate the motivators for using a comparison site
• Find out about some disadvantages of using a comparison site
• Be aware of the key perils
• Feel more comfortable dealing with the objections of comparison sites/price
More about the presenter:
Lee is Associate Sales Director at Source where he has worked for the last 12 years in a variety of roles, including Regional Sales manager and Head of Sales.
He has over 20 years' business development experience within the mortgage broker market, before this he was involved in the mortgage and estate agency world so has a well-rounded knowledge of the financial services marketplace.
Protection 'lunch & learn' – You bring your sandwiches; we'll bring the lesson!
Please register at: https://attendee.gototraining.com/7v9g9/catalog/10742642321002496
After registering you'll receive a confirmation email containing information about joining the training session.
Love Lunch & Learn? You can sign up for the last remaining Q2 sessions here.