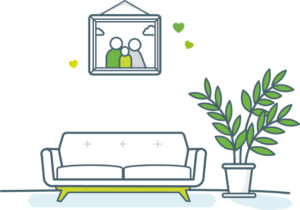 'Lunch & learn' session – Income Protection for renters with LV
Join us at 1230pm on Friday 12th March for a session from LV.  You might think renters don't need protection but how would they pay their rent if they were too sick to work through accident or injury?
Join presenter Mark Titcombe from LV as he:
• Explains the rental protection gap
• Discusses what a typical renter looks like
• Outlines income protection for renters
• Explains LVs flexible options, features for life and daily benefits
• Gives pointers on how to introduce income protection for renters
• Shows you how to handle common objections
And you might also think, 'but I don't have rental clients', you probably do have landlord clients though! What would a tenant who couldn't pay their rent mean for them?  Have you thought about asking your landlord clients if they would leave your details in their rental properties for tenants to see?  How many potential IP clients could your landlords bring you?  It's worth thinking about, isn't it?
The presentation will last for around 45 minutes and there will be time for questions at the end. You'll earn CPD points for attending the session so don't forget to collect your certificate and if you complete the test that will be published in the week after the session, you'll earn bonus CPD points too.
Protection 'lunch & learn' – You bring your sandwiches; we'll bring the lesson!
Please register at:
https://attendee.gototraining.com/7v9g9/catalog/5985854963764933632
After registering you will receive a confirmation email containing information about joining the training.
And don't forget, you can sign up for all the Q1 sessions there too.