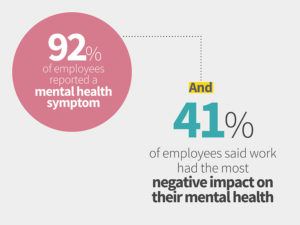 'Lunch & learn' session – Mental health and underwriting- Aviva
Mental health and underwriting – Aviva
Join presenter Dan Wall from Aviva as he talks about mental health. He'll be:
• Discussing the effects that mental health has on income protection  claims
• Explaining how Aviva assess mental health at underwriting stage
• Describing the benefits and support Aviva offers to help customers and their families with potential mental health issues
• Explaining the statistics around mental health in the UK
Mental health disclosures have historically been a very grey area in protection but with focus on mental health on the rise, it's important that when a client discloses mental health issues, you understand the potential underwriting impacts and are able to manage your client's expectations. These can be challenging things to speak about but your role as an adviser means that you need to pay attention and support your client throughout the application process.
This PDF from AVIVA is a great resource for an 'at-a-glance' stance overview.
More about the presenter:
• Dan Wall is a national account manager at Aviva. He has been in the industry over 16 years and has worked in a variety of different protection areas within Aviva, all with the aim of helping financial advisers protect their customers.
Dan has also had responsibility for recruiting, training and managing Aviva's IFA telephony BDM tea so he has some great insights in the barriers that advisers need to overcome when selling protection.
The presentation will last for around 45 minutes and there will be time for questions at the end. You'll earn CPD points for attending the session so don't forget to collect your certificate and if you complete the test that will be published in the week after the session, you'll earn bonus CPD points too.
Protection 'lunch & learn' – You bring your sandwiches; we'll bring the lesson!
Please register at:
https://attendee.gototraining.com/7v9g9/catalog/5985854963764933632
After registering you will receive a confirmation email containing information about joining the training.
And look out for the Q2 'lunch & learn' catalogue coming soon!