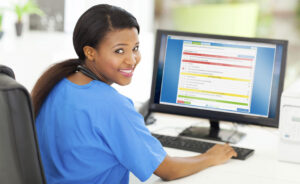 Added-value services really can make a difference to a client's life. Often available from the day a plan starts and not related to a claim, your advice around added-value services can be advice that benefits your clients throughout the life of their cover.
Adrian Brown from L&G will tell you all about their additional support services, such as:
• Nurse support services – including mental health support, bereavement support, second medical opinion and carer support
• Rehabilitation support – including access to in-house healthcare professionals
• Children's CIC – free critical illness cover for children alongside an adult CI policy
• Funeral pledge – advance payments on a claim to help in situations where external factors delay payment
Adrian will discuss how these services can really show why seeing a financial adviser is better than using a client using a comparison site to find their own protection.
As an added bonus this week, Liz Syms will kick off the session with a 10-minute overview of the new protection 'reasons why' paragraphs on OMS.
Protection 'lunch & learn' – You bring your sandwiches; we'll bring the lesson!
Please register at: https://attendee.gototraining.com/7v9g9/catalog/5132964896683706112
After registering you'll receive a confirmation email containing information about joining the training session.
Love Lunch & Learn? Sign up for Q3 sessions here.