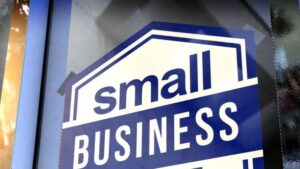 'Lunch & learn' session – protecting your 'small business' owner clients with Aegon
If you're currently recommending mortgage protection have you considered Business Protection? If not, what ARE you doing to protect your property portfolio and other small-business owning clients?
Join presenter Mike Williams, from Aegon, on Friday 14th May, when he discusses the financial risks facing small business owners.
Protecting the business
• Bank loans & overdrafts
• Director loans
• Personal guarantees
• Continuity planning
• Keyperson
• Calculate the liability
• Anderson rules
• Policy plus – Added value services including Keyperson replacement service
Protection 'lunch & learn' – You bring your sandwiches; we'll bring the lesson!
Please register at: https://attendee.gototraining.com/7v9g9/catalog/10742642321002496
After registering you'll receive a confirmation email containing information about joining the training session.
Love Lunch & Learn? Well you can sign up for the remaining Q2 sessions here.