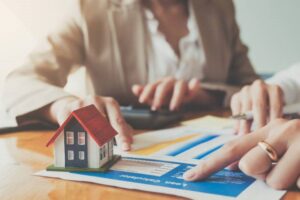 Join presenter Trevor Head from AIG for the first 'lunch & learn' session of Q2, at 1230 on Friday 9th April. He'll be talking about remortgages & mortgage product transfers in his presentation 'Opening the door to protection opportunities'.
This presentation will emphasise the importance of having a protection conversation alongside every mortgage conversation. It will explore the types of protection opportunities identified for even a straight remortgage or mortgage product transfer client.
Learning objectives – at the end of the presentation you will understand:
The types of protection conversations you could have with remortgaging and mortgage to product transfer clients
How to use the financial savings from a lower cost mortgage to fund additional protection benefits
How the AIG Life sales-calculator can support mortgage and protection conversations
A better understanding of the value in value added services – an overview of AIG Life Smart Health
The presentation will last for around 30 minutes and there will be time for questions at the end. There'll also be time to grill Trevor on his own experience working for a number of big-name protection providers over his career, as well as to ask about AIGs proposition and processes.
As ever, you'll earn CPD points for attending the session so don't forget to collect your certificate and if you complete the test that will be published in the week after the session, you'll earn bonus CPD points too.
Protection 'lunch & learn' – You bring your sandwiches; we'll bring the lesson!
Please register at:
https://attendee.gototraining.com/7v9g9/catalog/10742642321002496
After registering you'll receive a confirmation email containing information about joining the training session.
Love Lunch & Learn? Well you can sign up for all of the Q2 sessions here.