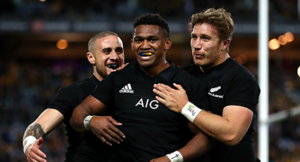 Join presenter Trevor Head as he talks about the value of 'value added' services.
This AIG Life presentation is an overview of how value added services have evolved and what today's market for VAS looks like.
Trevor will explore how the market for value added services has changed to deliver value in a digital world, before finishing with a brief overview of AIG's Smart Health proposition.
Objectives:
By the end of this session you will have learned:
Why providers started adding 'value-added' services
 Why technology is driving changes in consumer behaviour for digital services
 What is available in the market now – an overview of AIG Life Smart Health
This is session 2 in our 'added-value' month and it will bring you the perspective from a digitally innovative protection provider.
Protection 'lunch & learn' – You bring your sandwiches; we'll bring the lesson!
Please register at: https://attendee.gototraining.com/7v9g9/catalog/5132964896683706112
After registering you'll receive a confirmation email containing information about joining the training session.
Love Lunch & Learn? Sign up for Q3 sessions here.