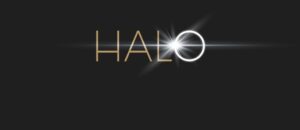 Join ever-popular presenter, Hayley Young, senior business development manager for Guardian, as she talks through the top 5 most claimed for critical illnesses and tells you where the market pays (and where it doesn't).
These subtle differences in definition can make all the difference to your clients, so get the insight from Hayley and feel confident in your research and recommendations.
Hayley will also talk about the value of Guardian's new partnership with Krysalis, a neuro occupational therapy provider. Krysalis offers specialist therapy and support for people diagnosed with a neurological condition, such as Parkinson's disease, motor neurone disease, stroke, or an injury to the brain, spine or central nervous system.
Krysalis' services are now part of HALO and they work alongside LegaCare and RedArc. Those of you who are familiar with iPipeline's Protection Guru comparisons, will recall the way in which value-added services like these can be of real value to your clients and their families.
Come along and find out more…
Protection 'lunch & learn' – you bring your sandwiches; we'll bring the the lesson!
Please register here.
After registering you'll receive a confirmation email containing information about joining the training session.
Love Learn & Learn? Sign up for Q1 sessions here.