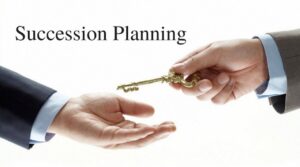 Join presenter Mike Williams from Aegon as he discusses how to put succession planning on the agenda.
He'll cover: How succession planning helps develop relationships with clients and introducers and can be very profitable for you, the adviser.
If a business loses a key person, or shareholder, to critical illness or death, without succession planning in place, your client's business faces serious consequences which impact your client, their business partners, or their families.
Find out how your advice could stop this happening AND grow your client base at the same time.
Succession planning
Early exit strategy
Business valuation
How a shareholder arrangement works
Option agreements
Premium equalisation
Why Accountants will suggest company buyback
Life of another
Partnership protection
Why Aegon
Q&A
Protection 'lunch & learn' – You bring your sandwiches; we'll bring the lesson!
Please register at: https://attendee.gototraining.com/7v9g9/catalog/10742642321002496
After registering you'll receive a confirmation email containing information about joining the training session.
Love Lunch & Learn? You can sign up for the last session of Q2 here.