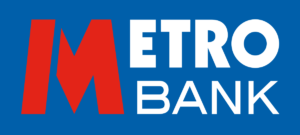 Metro Bank has a lot of exciting things planned for this year to help you, as a Legal & General Mortgage Club partner, to grow your business – starting with their recent enhancements to their Buy to Let Range:
Buy to Let enhancements
NEW – maximum loan size for 75% LTV products now £2m
NEW – 5 year fixed stress rate 3.5% at 140% of the mortgage interest amount calculated for loans up to 75% LTV, 4.5% at 140% of the mortgage interest amount calculated for loans above 75% LTV – download our Rental Criteria Guide
NEW – 80% LTV products with rates starting from 3.29%, maximum loan size of £500,000
NEW – no income proof required for self-financing buy to lets (excluding Portfolio BTLs)
NEW – reduced 5 year fixed rates with rates now starting from 2.29%
NEW – available on New Build on houses and flats up to 80% LTV
Use our Buy to Let calculator to find out how much your customer could borrow.
For full details on the points above, please refer to their Mortgage Lending Criteria Guide and Product Guides. Download their updated Packaging Checklist.
Not registered with Metro Bank?
As a registered broker, you will have access to their full range of mortgage products, services and flexible approach to consider applicants on a case by case basis. Metro Bank are currently underwriting fully packaged cases within 48 hours and answering calls to the broker helpdesk in less than 60 seconds.
To register online and gain access to their online portal, simply click here.