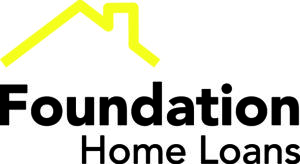 As of 17th March 2022, Foundation Home Loans have introduced a new range of specific products for landlords looking to purchase or remortgage a buy to let specialist property including Short Term Lets and standard HMOs (up to 6 occupants) that have an EPC rating of A-C. Products in the new range will have a reduced product fee of 0.75%, are available up to 75% LTV, and also benefit from a tiered cashback upon completion of up to £750.
F2 ABC+ Green HMO (up to 6 occupants) 5-Year fixed rates starting from 3.44%
F2 ABC+ Green Short term let 5-Year fixed rates starting from 3.94%
Up to 75% LTV
Cashback upon completion of up to £750 for properties with an EPC rating of 'A'; £500 for EPC rating B and £250 for EPC rating for 'C'
Reduced product fee of 0.75%
Mortgage intermediaries and their clients can check the EPC rating of a property at https://find-energy-certificate.digital.communities.gov.uk/ by searching the postcode or certificate number.
As with all Foundation Home Loans' buy to let 5-year fixed rates, ICR is calculated at pay rate and stress tested at 125% limited companies and basic rate tax payers, and 145% for other landlords.
Why use Foundation for your next BTL case?
Who for?
Individual or limited company
Limited companies with complex structures
Up to 4 directors
Newly incorporated limited companies acceptable
No minimum term of employment/self-employment and no minimum income
Products for first time landlords
Ex-pats considered as limited companies and individuals
How much?
Up to 85% LTV on core range
Loans up to £2m on core range
ICR of 125% for limited company borrowers and basic rate taxpayers and 145% for others
No limit to portfolio size, subject to maximum borrowing of £5m with Foundation
What for?
Specialist properties such as HMOs, short term lets and Multi Unit Blocks
Green Mortgages available for purchase and remortgage