Reasons to consider Ortus Secured Finance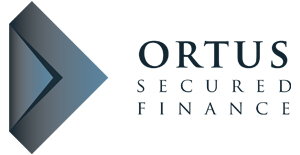 Our current LTVs are as follows:
Residential –  65% (we will more likely go back to 70% once the dust settles)
Auction purchases – 70%
Commercial – 50%
We can accommodate a variety of situations, but here are the main reasons to use us:
Term – We can lend for up to 3 years and don't restrict to 12 months
Rate – on straightforward residential we're pricing at 0.65 – 0.79% pcm. Our rates are agreed case by case
Process – credit backed AIPs are issued in 24 hours of getting the enquiry, and once the client accepts we go straight to survey and legals. All parts of the application are run concurrently and our underwriters are people you can have a proper conversation with.
Development Exit loans – anything from small self builds to large apartment schemes. Our max loan is £25m and we're comfortable with large ticket sizes
Complex borrowers – offshore companies, BVI, foreign nationals, trust structures et
Projection led commercial – 2 year facility for start up businesses (usually leisure) and we underwrite on the business plan and projections
Fairness – we treat borrowers properly and fairly and our interest is calculated daily in the month of redemption.
…….. and most of all
Certainty of funding – We are a balance sheet lender and you can be sure we have the funds to lend. We have continued to lend during lock down and that says it all
Email: enquiries@ortussecuredfinance.co.uk
Phone: 020 3637 5056
http://ortussecuredfinance.co.uk/