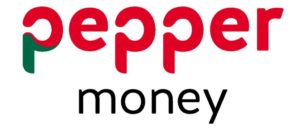 By popular demand, Pepper Money expanded their Affordable Home Ownership proposition with a Help to Buy range. The range is available on new build properties for first-time buyers initially as purchase only.
 These new purchase products are available on both their Pepper 48, 36 & 24 ranges, so your customers with financial events registered from 24 months ago are eligible.
 Please find their Product & Criteria guides below, plus a USP sheet summarising key proposition points.
 As this is an extension of our existing ranges, Pepper Money are continuing to do what they've always done best and make sensible lending decisions not based on a credit score. Also, they don't cascade applications once you've submitted so you can be certain of the rate and fees they'll need to pay.
 Customers with a minimum 5% deposit can access a maximum 40% Help to Buy Equity Loan in London and maximum 20% Help to Buy Equity Loan in the rest of the England & Wales.
 They can help customers with a Help to Buy mortgage who have complex income, such as being self-employed, a day-rate contractor, or earning variable income.
 Importantly, Pepper Money don't discriminate against customers that have never had any form of credit before and those who have built up unsecured credit balances but are comfortably making their repayments. This is why we believe the launch of their Help to Buy equity loan range will help Pepper Money achieve their goal of improving financial inclusion by providing more opportunities to customers that they would not have been able to help previously.