Know where to go for your HMO?
Here at Precise Mortgages we're dedicated to supporting you and your customers with HMO and multi-unit properties: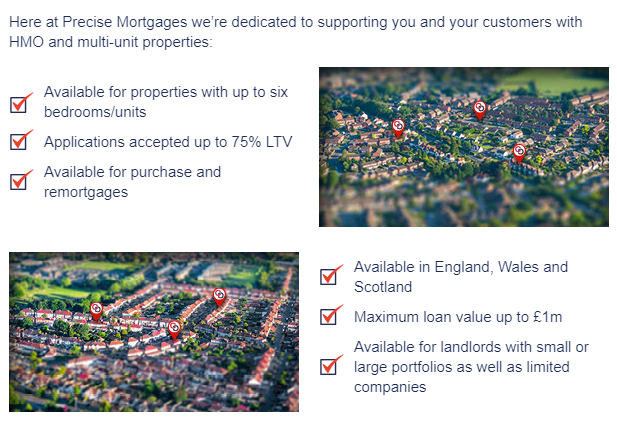 But what if your customer's HMO is even larger? 
If your customer has an HMO of more than six bedrooms or their multi-unit property has more than six units, why not check out our sister company InterBay Commercial? They can now accept applications on properties of up to 20 bedrooms. Visit InterBay's website to find out more.
If you have any queries about our products, please contact your business development manager, who'll be happy to help.