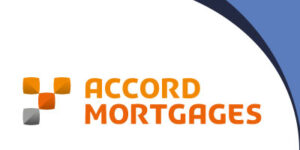 Residential Update
Great service is something that Accord pride themselves on.
At Accord you can expect a common-sense approach, not just to lending but applied to everything we do, with every case for every broker.
Flexible underwriting
If you have a trickier case to place, our flexible underwriting is there to make complex easy. There's no referrals, no 'committees' and certainly no special treatment based on the number of cases you give us. It doesn't matter if it's the first case or the one hundredth; you'll still get the same great service from us.
If you have a few questions you would like to ask first, give your BDM a call to chat through it. They have experience and knowledge, understand your business, and will apply common sense. We always try our best to find a way to lend responsibly by being flexible to you and your clients' needs.
To see what this looks like visit the Accord dashboard in the Connect Academy for some case studies.
We understand the need for speed and service
Accord know that speed of service is key, and they'll do everything we can to get you that lending decision quickly.
Dedicated Underwriters
Once you've placed your case a dedicated underwriter will manage your case from start to finish, and you can call them direct.
Residential Criteria Highlights
Up to 5X income (min £70,000 household income)
Up to 60% of bonus, commission and overtime taken as standard
No minimum employment period
Purchase & Remortgage products to 95% LTV (debt consolidation limited to max 85%)
New Build houses & Flats to 90% LTV
Interest Only up to 75% LTV – sale and downsize available to 50%
Easy to contact
Why not use Accord's instant chatbot, its a quick and easy way to get an answer on criteria and Livechat is also available; they'll be waiting and ready to help with your queries.
If your case is more complex Accord's BDAs are back taking inbound calls, so pick up the phone and give them or your BDM a call. To find your BDM click here