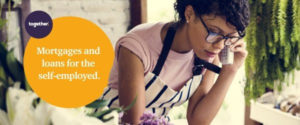 With the latest news that "self-employed" and "defaults" were high on the broker search lists, we wanted to remind you how we can help your self-employed clients across our first and second charge products.
We'll accept newly self-employed individuals – with a minimum trading history of just 12 months.
We'll accept multiple sources of income and consider all types when assessing affordability, including rental income or contract work or even a combination of both.
We don't require a minimum income amount or set a loan to income ratio (subject to affordability).
In some cases we'll take into account projected earnings.
We'll make it easy to prove the income as we'll accept an accountant's certificate, SA302s or 100% submitted tax calculations.
Although we consider each case individually, unfortunately, there are some situations where we're unable to help, including those who are currently on a payment holiday with their existing mortgage provider or those on furlough and government assisted scheme or SEISS. Additional evidence, such as the last 3 months bank statements, may also be required for self-employed applicants to ensure affordability.
When it comes to adverse credit we'll ignore Defaults, CCJs and secured arrears over 12 months old and there are options available for less than perfect credit history including payday loans.
If your clients are self-employed with adverse credit including defaults, get in touch and we'll discuss the case with you. 
We are ready when you are.
With over 40 years' experience in providing mortgages and loans we have an appetite to lend even throughout these times.
We'll continue to make decisions based on common sense and we'll consider non-standard purchase types (such as shared ownership and Right to Buy schemes), income, credit and property types. Looking at each case individually we're more interested in credit behaviour than credit scores.
Our experts are on hand to help at each stage of the process from our business development managers and broker sales team to our underwriting relationship managers.
We are here to support both you and your clients so if you have a case you'd like to discuss don't hesitate to get in touch with our teams today.
You can call us on 0370 2188390
We look forward to speaking with you soon.
The Together team