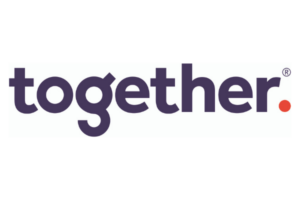 Further Reductions on Regulated Bridging Rates.
We're pleased to announce that we've further reduced our Regulated Bridging rates. These now start from:
0.54% with a max LTV of 50%
0.59% with a max LTV of 60%
0.64% with a max LTV of 70%
Introducing Prime Plus, Prime and Progress options.
Applicants will now qualify for either a Prime Plus, Prime or Progress option depending on their credit circumstances.
We've also removed the percentage uplift per demerit across our product range, with a maximum of 3 demerits accepted in the last 12 months. This means you'll no longer need to calculate the rate uplift for each demerit your client has had in the last 12 months
And to make things more straightforward, we've also removed the rate uplift across all Interest Only fixed rate products, bringing these in line with Capital Repayment options.
These changes mean you'll know exactly what rate you can offer to your clients, without the fuss.
Personal Finance product updates.
To make our products more accessible for your customers, we've reduced our Lenders Acceptance Fee cap to £3,000.
We've changed our maximum loan amount across our variable rates to £200,000 on First Charge and Consumer Buy to Let products (1st and 2nd Charge), and £150,000 on Second Charge products.
We've also amended our Broker Commission Cap to £5,000.
The new rates, LAF and Commission caps will be applied to any new quotations keyed on to My Broker Venue from 25th March.
Bear in mind, the changes explained above will also apply to any pipeline cases which are requoted on or after this date.
Changes to My Broker Venue.
And finally, you'll notice we've made a helpful addition to My Broker Venue (MBV).
When you submit a case with us and it has been reviewed by one of our experienced underwriters, you'll receive an email giving you an update. Now, when reviewing your Case Summary on MBV, you will also see an 'Email Updates' button which will let you view any emails you've received.
This means you can check anything you've missed, and you'll have everything in one place.