Good Afternoon,
Welcome to the third week of the UTB #BrokerSummerSupportPackage campaign, we hope these positive changes are helping to improve the offering and number of available products to your customers, as well as make it easier to specifically process a UTB application.
After first increasing the maximum LTV for Self-Employed customers to 75% and then reintroducing the use of regular Bonus, Overtime and Commission last week, our third change is…
Second Charge, 1 and 2 Status Limited Edition Products
I am pleased to confirm that alongside having no minimum credit score, with immediate effect we are removing all caps on the adverse unsecured credit available on our Second Charge, 1 and 2 Status Products.
We will now ignore the payment profile on all unsecured credit items entirely, providing they are being consolidated with our loan, a reasonable explanation is received during the underwriting process, and there is no recent pay day loans. Full details are as below: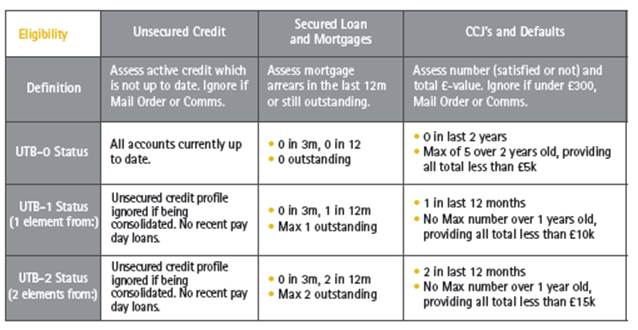 These changes apply to all pipeline applications, and updated versions of the Packager and Distributor / Direct to Lender Second Charge Product Guides are as attached.
Further details of more positive product, criteria and service changes will be announced over the coming weeks, as part of the UTB #BrokerSummerSupportPackage!
If you have any new applications you wish to discuss, please contact your regional BDM or Key Accounts Manager directly, or email mortgage.enquiries@utbank.co.uk. The Underwriting Team can also be reached on 0207 031 1552 or via secondcharges@utbank.co.uk or mortgages@utbank.co.uk.
Packager and Distributor – Residential second charge product guide
Direct – Residential Second Charge Residential product guide