Are you struggling to place a client with High Street Lenders because of previous adverse on their report?
With Aldermore's current Level 1, 2 & 3 adverse products available, they are now much more flexible with adverse for residential owner occupier cases.
Level 1 considers applications to a maximum of 95%, whilst 2 & 3 are available up to 80% – progress any DIPs at Level 1 and if it does not fit this criteria and is 80% LTV or below, it will cascade to appropriate level it that maybe relevant for your clients profile.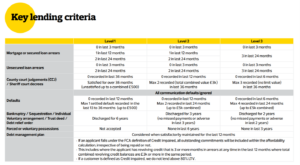 Residential Product Guide here.
Residential Submission Guidelines here.
Residential Lending Criteria here.