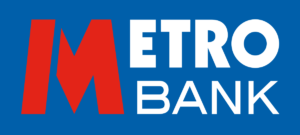 Why use Metro Bank for interest only mortgages? 
Metro Bank's Interest Only Mortgage Range gives your customers the flexibility to choose how they repay their mortgage.
Interest only highlights
Up to age 80 for all acceptable repayment strategies
Debt consolidation accepted
50% LTV sale of subject property with up to 75% overall on Part & Part – minimum property value of £600,000
Maximum 85% LTV for Part & Part – 75% LTV for all other interest only repayment strategies with additional 10% on capital and interest
Second homes up yo 85% LTV, 75% Interest Only sale of property acceptable – with no minimum property value – not available on Professional Range
Minimum income of £50,000 required
Use Metro Bank's affordability calculator here to calculate all Interest Only & Part and Part Mortgages.
For full details of their Interest Only range and acceptable repayment strategies, please refer to their Mortgage Lending Criteria Guide here and Product Guides here.
For information on their packaging requirements please refer to their Packaging Guided here.