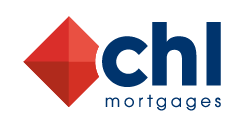 A Common Sense Approach to…
Limited Companies
Are your clients looking to purchase a buy-to-let property through a Limited Company? CHL Mortgages has a range of buy-to-let products tailored for this and a knowledgeable team who can guide you through our process, criteria and products.
Limited Company Highlights
Same rates as Individuals products
SPV or Trading companies accepted
Subsidiary Limited companies accepted
Deposit can include directors loans or inter company loans
Standard Criteria
Unlimited properties/mortgages in the background
First-time and experienced landlords
Minimum combined income of £20k per application
Minimum age: primary applicant 21 & secondary applicant 18
Maximum age: 85 at the end of term
Limited Company Products here.
All products and criteria here.
Register here.
To find out more or discuss a case contact them CHL on 01252 365 888 or email sales@chlmortgages.co.uk