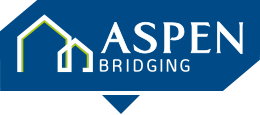 As a member of Connect Aspen are pleased to inform you that they will be offering their Bridge to Let product to yourselves as a semi-exclusive.
They will be accepting Bridge to Let enquires sent to enquiries@aspenbridging.co.uk from today onwards.
This semi-exclusive basis is guaranteed for the until February 2022 so please send your cases through asap!
Please find below an overview of the offering and attached our Bridge to Let Product card.
Aspen Bridge to Let Overview:
2 loans in 1 facility letter (1-year Bridge & 1-year BTL)
1 valuation, 1 set of legals, 1 upfront underwriting process
Foreign & UK & Company borrower – no restrictions
From 0.64% Bridging & 4.49% BTL pay rate
Resi / Dev Exit / Finish & Exit / Refurbs / Conversion to Resi or HMO all covered
ICR 100% (not applied to development exits) – No stress testing
3 procuration fees – 1 Bridge & 1 BTL & 1 Third party Term Loan
75% LTV max + 100% works funding
No minimum term on dev exits
£200k – £10m net
Clean credit