Changes to our product range
We are delighted to announce several changes to our product range, which further enhances our range of lending options.
Four of our current products are being withdrawn and replaced with new issues that include a £499 fee instead of 1.00%. In addition to this, we are launching a new 90% LTV product to support our local community which includes £150 cashback. This will be available for house purchases and remortgages in DY, WV, WS or B postcodes. We are also launching a new Buy-to-Let product up to a maximum 70% LTV.
Key criteria for 90% LTV product:
The remaining monthly income must equal at least 50% of the stressed monthly payment
The security must not be a flat
No gifted deposits are to be used
The affordability calculator must be a pass, refers will not be accepted. We have updated our affordability calculator to reflect the points above
Our unique Buy-to-Let lending criteria includes:

Joint mortgage, Sole Proprietor
Interest-only, Part & Part and Capital & Interest
Consumer Buy-to-Let applications
Terms up to 40 years
No upper age limit
Please note that there is a separate affordability calculator for Buy-to-Let applications.

Products
Product information can be found below. For more details, please visit our products page.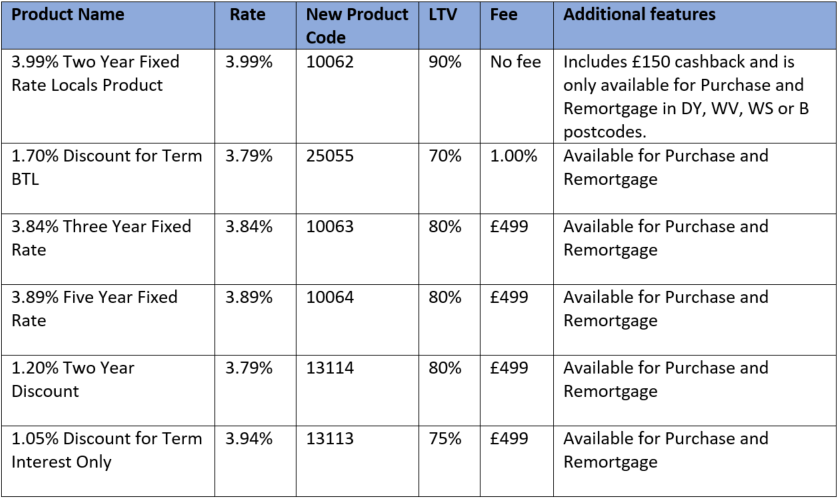 If you would like to discuss a new case enquiry, please call our business development team on 01348 489195