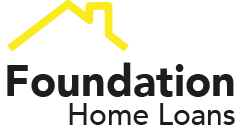 Foundation Home Loans will re-fresh it's current BTL & Limited Company products on the morning of 17 Feb 2022.
They will withdraw 50 products; 24 of which will be re-launched with new rates, short-codes and some with updated fees.
There is also a new product; F1 2 year discount at 80% LTV being launched for BTL & Individuals.
The details in this email together with the attachment should not be shared with any external parties (with exception to sourcing) until after the release date.