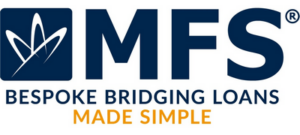 MFS are excited to bring their 15 years of specialist 'can do' lending expertise and DNA into the Buy-to-Let market to help you support your clients in getting the loan they want, when they need it the most. This is a very innovative product that allows the property buyer flexibility and agility when making repayments. Equally, the loans have a common-sense affordability model to make sure you provide the best, most bespoke BTL products to your clients – they will love it!
It also considers all complex and real-life situations, where typically the whole process is a lengthy hurdle. With all MFS' research and know-how, they have developed this to best support their intermediaries and borrowers.
MFS have now launched to the whole of the market after a successful soft launch, and with that they have relaxed affordability to help clients reach a higher max loan, relaxed criteria to help clients fit in to their lower rate brackets and simplified their tools including providing an online calculator!
View their calculator here.
Max loan on single asset increased to £3m
Max loan on portfolio lend increased to £10m
ICR changed to 120% on payrate with deferred interest of up to 1.5%, rolled interest of up to 6 months and top slicing available to help reach the needed coverage. (Underwriters also have leeway to increase these limits to help aid a deal)
Pay rate will be based on the lower rate if deferring interest (payrates from 3.79%)
Tier changes to help more customers achieve MFS' lowest rates
4 Hour response times and direct access to underwriters
0.15% product fee discount for existing Bridge or BTL clients
Combine multiple complex customer situations, corporate structures, and locations with a wide variety of strong yielding property types (large HMOs, MUFBs, and even holiday lets)
2–3-year terms and a bespoke approach help provide optionality and breathing space between bridge exits or initial purchases and future long-term financing
Generous commissions, with product fees from only 1.75%
NO reduction in the max 75% LTV when lending at their maximum £3m
They can combine with offshore companies, individuals, or trusts, along with impaired credit up to and including discharged bankruptcies.
What this means for you is that you can convert your BTL queries into loans seamlessly. Your clients will be pleased with the speed and efficiency, as well as the service you will be offering. MFS' underwriters will do all the legwork upfront to assist and support you throughout!
Please also see their new Q1 Bridging Lending Guide attached with their rate card on page 15! I have also included their best bridging USP's below as a refresher.
0.75% up to 75% LTV (rates start at 0.59% and scale up – £1.5m max loan – residential security only – includes foreign national policy)
Will lend to any foreign national if they do not reside in a sanctioned country (no UK bank account or credit footprint needed)
Will lend up to 75% on commercial and mixed-use security (warehouses, industrial and shopping centres considered)
LTV's up to 75% on a 1st charge
LTVs to 70% on 2nd charge
Large loans of £30m+ (including high value single assets)
Terms up to 24 months
Large development exit funding line – loans of £30m+ and we will lend up to 75% LTV – negotiable PG's and percentage profit share on unit sales considered on a case-by-case basis (so the developer can retain funds from sales to reinvest)
Re-bridging allowed
Unregulated only with main residentials owned in company names allowed, as long as all occupants are shareholders.
Will lend to applicants with unlimited adverse credit/negative media articles (any CCJ's etc need to be repaid with the advance)
Any questions or enquiries, please don't hesitate to call 07538 542444 or email imogen@mfsuk.com.