Foundation Home Loans launches new fee assisted Limited Edition residential products
 As of Thursday 28th July 2022, Foundation Home Loans have launched a pair of fee assisted Limited Edition residential products. The features include: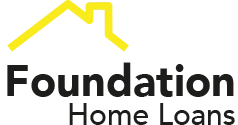 F1 2 year fixed at 4.74%
F1 5 year fixed at 4.99%
65% LTV
£795 product fee
No application fee and one free standard valuation
Maximum loan £2m
Purchase and Remortgage
The Limited Edition product also benefits from one free standard valuation and no application fee. It is available for owner occupiers looking to purchase or remortgage, on a capital and interest or interest-only basis and has a maximum loan size of £2m.
In addition to this new Limited Edition product, new applications are being reviewed within 1 day currently and the wait time for an underwriter to review, once all requirements (including valuation) are met, is 2 days for residential cases.
George Gee, Managing Director (Commercial) at Foundation Home Loans, said
"Following the launch last week of a Limited Edition buy-to-let product, we are following it up this week with the launch of two new residential fee assisted Limited Edition 65% LTV products within our F1 range for owner-occupiers.
"Specialist residential lending is showing strong demand at the moment and we believe these competitively-priced options, coupled with our excellent service standards, will make them attractive to our intermediary partners."
You can find out more by checking out the latest product guide today.
 Reasons to use Foundation for your next specialist residential case:
 Who for?
Self-employed – directors, partners and contractors; retained profits considered
Employed – no minimum term in current job (minimum 3 months employed)
Clients with multiple and unusual income sources
Holders of credit blips / lower credit scores
First time buyers
Eligible Professionals looking for up to 6 x income
How much?
Maximum loan £2m
Maximum term 40 years
Maximum age 75 at end of term
No minimum income
Maximum number of applicants is 4 (immediate family)
What for?
Capital and repayment mortgages up to 90% LTV
Interest only, affordability calculated on an interest only basis up to 70% LTV
Capital raising for buy to let purchase accepted
A part and part mortgage up to 80% LTV
FOR INTERMEDIARIES ONLY
© 2018 Foundation Home Loans is a trading style of Paratus AMC Limited. Registered Office: No.5 Arlington Square, Downshire Way, Bracknell, Berkshire RG12 1WA. Registered in England with Company No. 3489004. Paratus AMC Limited is authorised and regulated by the Financial Conduct Authority. Our registration number is 301128. Buy to let mortgages are not regulated by the Financial Conduct Authority. Calls may be monitored and recorded.