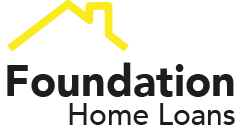 NEW LIMITED EDITION BUY TO LET ERC-FREE VARIABLE DISCOUNT FROM FOUNDATION HOME LOANS
On Thursday 21st October, we are launching a new Limited Edition 2-year Discount Product with no ERCs, no application fee and one free standard valuation for individual, portfolio and limited company landlords.
F1 'limited edition' ERC-free variable discount
2.69% (discount of 2.40 from reversion) for two years
Maximum loan of £1m up to 75% LTV
2% Product fee
No Early Repayment Charges
Free valuation and no application fee
Available for purchase and remortgage
For individual, portfolio and limited company landlords
This ERC-free product with a highly competitive rate and free valuation is designed for landlords looking to access low monthly payments and flexibility, without onerous set up costs.
ICR rental cover is calculated at the notional rate of 5.5% and stress tested at 125% for limited companies and basic rate tax payers or 145% for other landlord types.
Why use Foundation for your next BTL case?
 Individual or limited company
Limited companies with complex structures
Up to 4 directors
Newly incorporated limited companies acceptable
ICR of 125% for limited company borrowers and basic rate taxpayers and 145% for others
No minimum term of employment/self-employment and no minimum income
Up to 80% LTV on core range
Loans up to £2m on core range
No limit to portfolio size, subject to maximum borrowing of £5m with Foundation
Cater for specialist properties such as HMOs, short term lets and Multi Unit Blocks
HMOs: up to 8 bedrooms and MUBs: up to 10 units
Products for first time landlords
Ex-pats considered for limited companies only
Green Mortgages available for purchase and remortgage