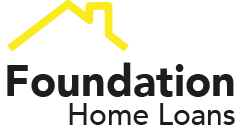 NEW PROFESSIONALS MORTGAGE FROM FOUNDATION HOME LOANS
On Thursday 25th November, Foundation Home Loans launched a new specific range of owner-occupied mortgage products with enhanced Loan-to-Income limits specifically for Professionals.
Joint applications are permitted up to a maximum of two applicants, one of which must be the Professional, qualified in and currently practising in one of the eligible professions, and over the age of 25.
Available to first time buyers and non-first-time buyers, for purchase or remortgage, on a capital and interest repayment basis only.
Professionals Mortgage
Loan-to-income ratio of up to 6 x income
2-year discount rates with no ERCs
Maximum loan £750k
Minimum age 25
Rate tiers up to 75% and 85% LTV including for first time buyers
One free standard valuation
For more information contact our packaging and placement team 0n 01708 676 135.