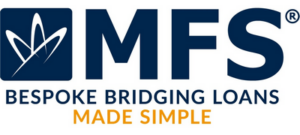 Introducing Buy to Let mortgages
Loan amount: £150k – 3m
Loan to value: Up to 75%
Pay rate from: 3.79%
Portfolios: £7.5m (£10 by referral)
Discover here.
MFS haven't changed one thing, they've changed everything. Bespoke products like no other, for a financial future like no other.
Enquire here now.
Working with MFS:
Boost Loan Size: Defer up to 2% interest and up to 6 months payments
Proper Specialist Combinations: MUFBs to 30 units, unlimited HMOs, Holiday let, offshore companies/trusts, foreign nationals, impaired credit and more
Bridging Speed: Use MFS know how and experience to complete quicker
Credit Committee: Approval usually within 4 hours
Find out more here.
Download their new product guide here.
Contact MFS today
Have a deal you'd like to discuss?
You can call them on 020 7060 5678
If you have any questions, click here.