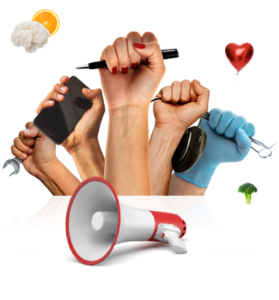 Join us at 1230pm on Friday 5th March and find out why income protection is the cornerstone of protection advice…
'Lunch & learn' session – Introducing income protection with The Exeter
Join presenter Juliette Meads from The Exeter as she:
Discusses income protection and gives you hints and tips on how to introduce income cover with your clients.
Why is IP so important? Well, here are some facts:
5m self-employed workers don't have access to sick pay
75% of long-term work absence is caused by non-critical illnesses
All this evidence suggests that income protection isn't just a big priority, it's also a big opportunity. Yet it remains overshadowed by life and critical illness cover.
[1] Are Brits using their savings during the lockdown? | Finder UK
[2] Home – Office for National Statistics (ons.gov.uk)
[3] CIPD The Professional Body for Human Resources and People Development
Protection 'lunch & learn' – You bring your sandwiches, we'll bring the lesson!
Please register at:
https://attendee.gototraining.com/7v9g9/catalog/5985854963764933632
After registering you'll receive a confirmation email containing information about joining the training.
And don't forget, sessions for the whole of Q1 are available to sign up to now.