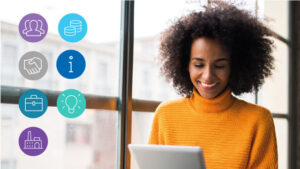 Join presenters Mike Williams and Dave Hill of Aegon as they deliver a 'back to basics' session on income protection.
They'll focus on identifying and articulating the need for clients to protect their greatest asset: their income.
It's always useful hearing how providers position this vital cover. It's arguably the cover EVERYONE should start with but deferred periods, occupation classes, tasks of daily living, and the rest can really put advisers and clients alike off the conversation.
Mike and Dave will discuss how to combat that in their joint session.
Protection 'lunch & learn' – you bring your sandwiches; we'll bring the lesson!
Please register here.
After registering you'll receive a confirmation email containing information about joining the training session.
Love Lunch & Learn? Sign up for our new Q4 sessions here.