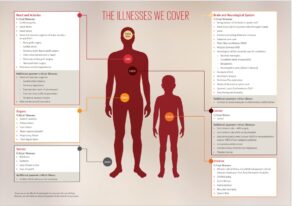 Join presenter Lee Morgan from Scottish Widows as he talks about:
Making seemingly complex critical illness cover simple and Scottish Widows' key underwriting strengths
He'll cover:
– SWP critical illness plans and what makes them work
– the new interactive body image guide for illnesses covered
– the key features and benefits of SWP plans
– the main underwriting strengths that set Scottish Widows apart from other providers and help give better access to insurance
Before joining Scottish Widows in 2019, Lee spent over 25 years as a protection adviser, so he's ideally placed to help you with any objections you may get from clients about product complexity.
Protection 'lunch & learn' – You bring your sandwiches; we'll bring the lesson!
Please register at: https://attendee.gototraining.com/7v9g9/catalog/10742642321002496
After registering you'll receive a confirmation email containing information about joining the training session.
Love 'lunch & learn'? Well you can sign up for the remaining Q2 sessions here.