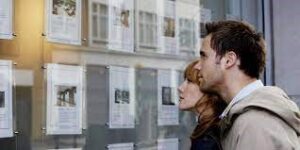 People might think that if they're renting their home, life insurance isn't for them. But life and critical illness cover isn't just for people with mortgages.
Join Dan Wall from AVIVA as he explains why not being a homeowner shouldn't be a barrier to putting that protection in place.
A survey by Sainsbury's Bank1 revealed just 26% of renters have life insurance, compared with 41% of homeowners. But, interestingly, over half of renters (54%) are concerned about the financial implications if they pass away before older age, compared with 48% of homeowners.
If you don't have a bank of rental clients, why not ask your BTL clients if you can have access to their tenants? Setting up a professional referral relationship could be a great way to support your landlord clients; grow your commission and your client base.
1  Sainsbury's Bank, Life insurance cover gap revealed for UK renters.
Protection 'lunch & learn' – You bring your sandwiches; we'll bring the lesson!
Please register at: https://attendee.gototraining.com/7v9g9/catalog/10742642321002496
After registering you'll receive a confirmation email containing information about joining the training session.
Love Lunch & Learn? You can sign up for the last remaining Q2 sessions here.