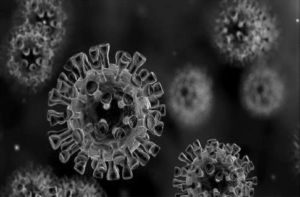 'Lunch & learn' session – Covid has changed the protection conversation – with Guardian
We know Covid has changed our lives forever. So many of the changes have been totally unexpected (Gary Barlow's Crooner Sessions anyone?) but what has it meant for protection insurance and the conversations advisers are having with their clients?
Join presenter Rachael Welsh from Guardian as she:
Looks at how the protection market has been impacted
Discusses some of the changes we've all had to make and where we stand today
Shares Guardian's latest survey results, showing how customers' attitudes to protection have changed
Looks at how advisers have seen their businesses change over the last 12 months
Rachael will end her session by bringing to life some of the unique features in Guardian's proposition that put a spotlight on the value of your advice – at a time when protection advice has never been more important.
The presentation will last for around 45 minutes and there will be time for questions at the end. You'll earn CPD points for attending the session so don't forget to collect your certificate and if you complete the test that will be published in the week after the session, you'll earn bonus CPD points too.
If you don't know much about Guardian, a relatively recent entrant to the market, have a look at their latest campaign, the powerful 'What every adviser needs to know'.
Protection 'lunch & learn' – You bring your sandwiches; we'll bring the lesson!
Please register at:
https://attendee.gototraining.com/7v9g9/catalog/5985854963764933632
After registering you will receive a confirmation email containing information about joining the training.
And don't forget, you can sign up for all the Q1 sessions here too.