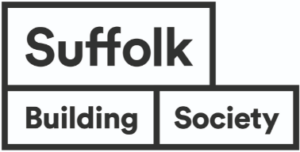 Today we're making a number of product changes, withdrawing some of our deals, and making rate increases to others.
Full details of these changes can be found below.
When we increase rates we're keen to make sure you have time to progress any outstanding cases on these products. We're continuing to offer a set period of time for you to submit DIPs and FMAs, after the products have been withdrawn.
DIPs.
DIPs can be submitted on old rates up to 5pm on Monday 8 August.
FMAs.
Mortgage applications from these previously submitted DIPs can be submitted up to 5pm on Tuesday 16 August.
The changes:
Product withdrawals:
Expat residential 2-year fixed C&I @ 3.65%
Expat residential 2-year fixed I/O @ 3.85%
80% residential 2-year discount C&I @ 1.99%
80% residential 3-year discount C&I @ 2.09%
80% residential 3-year discount I/O @ 2.25%
80% residential 2-year discount C&I @ 2.45%
90% residential 2-year discount C&I @ 2.35%
90% residential 2-year discount C&I @ 2.79%
90% residential 3-year discount C&I @ 2.45%
95% residential 3-year discount C&I @ 2.75%
Rate increases:
95% residential 2-year discount C&I +0.44%, now @ 3.09%
80% residential 2-year discount I/O +0.50%, now @ 2.65%
80% expat residential 2-year discount C&I +0.29%. now @ 2.99%
80% expat residential 2-year discount I/O +0.24%, now @ 3.09%
80% expat buy to let 2-year discount (+ topslicing) +0.40%, now @ 3.39%
80% buy to let 2-year discount (+ topslicing) +0.40%, now @ 2.85%
80% holiday let 2-year discount +0.24%, now @ 2.99%