Join us for a very special event with marketing experts Alex Curtis from The Lead Engine and Rosalia Lazzara from The Content Hive to learn about how to drive more client leads via your website and social media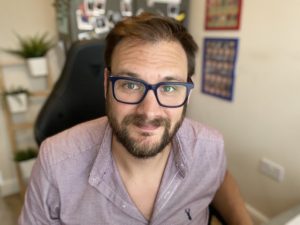 Book now for the 10th February, 10am-11am
Alex Curtis
Alex Curtis founded the financial services marketing agency "The Lead Engine" who provides a more efficient and profitable alternative to buying leads.
The Lead Engine specialises in online mortgage marketing.  They help firms grow without relying so heavily on introducers and referrals whilst ditching the lead sellers.
With hundreds of thousands of people searching for a mortgage broker each month in the UK there are lots of opportunities.
The first step is you'll need to know where to look and pick your battles (avoid competing with the banks). Once people are hitting your website you'll need to understand what will convince them to pick up the phone. Once you've mastered these principles you can acquire a steady flow of quality mortgage enquiries through your website.
Alex will present and walk you through this process giving you some actionable steps that you can implement straight away.
Rosalia Lazzara
Having worked at a brokerage and also as a BDM for a specialist lender in the mortgage industry, Rosalia brings together her experience and understanding of both sides to be the go-to content and social media manager for the mortgage industry.
Rosalia is the founder of her own business The Content Hive, and she and her team write relevant, engaging, up to date, and compliant content for the industry.
In the new normal, and in a world where mortgage advisers need to stand out and be at the forefront of their customer's mind, Rosalia and her team at TCH can help you raise your online presence and engage with your audience.
Her session will help you to understand how to use social media to complement your marketing, increase your presence socially and drive more enquiries into your business even if you don't have the time or inclination to use social media regularly.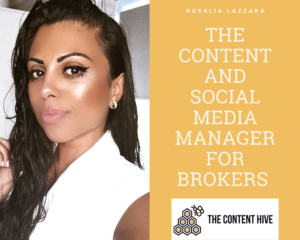 REGISTRATION
10th February, 10am-11am  

Follow the link below to register for the event, you will then be sent access details ready to join us on the day
Registration URL: https://attendee.gototraining.com/r/7420264639263772162
Training ID: 696-799-004