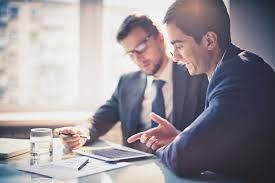 'Lunch & learn' session – Tax efficient life cover & Director sick pay with Aegon
Join presenter Mike Williams from Aegon as he discusses:
Tax efficient life cover and Director sick pay (Relevant life and executive income protection)
What is a 'relevant life' plan? How can it save on tax? How can I advise on income protection for my director clients?
In short, a relevant life plan offers a cost-effective way for an employer to arrange life cover on the life of an employee, with the benefit payable to the employee's family or financial dependants. This is generally tax efficient for employers and employees (if it meets certain legislative requirements). Think about your limited company BTL landlords, or your property portfolio professionals with too few employees to merit a group life scheme.
Aegon's Mike Williams is passionate about giving training and support to advisers who want to develop and grow their protection business and with over 25 years' experience, you'll definitely benefit from hearing what he has to say.
He'll cover:
• The opportunity – who can have a relevant life plan
• How relevant life works
• Understanding the advantages of this type of plan
• Executive income protection – a missed opportunity
The presentation will last for around 45 minutes and there will be time for questions at the end. You'll earn CPD points for attending the session so don't forget to collect your certificate and if you complete the test that will be published in the week after the session, you'll earn bonus CPD points too.
Protection 'lunch & learn' – You bring your sandwiches; we'll bring the lesson!
Please register at:
https://attendee.gototraining.com/7v9g9/catalog/5985854963764933632?tz=Europe/London
After registering you will receive a confirmation email containing information about joining the training.
And don't forget, sessions for the whole of Q1 are available to sign up to now.