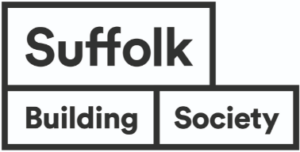 Following the announcement from the Bank of England on 3 February to increase the Base Rate by 0.25% to 0.50%, we can confirm we are implementing a partial rate change.
Our SVR will increase by 0.15% to 5.54%, effective 1 March 2022.
In addition to our SVR increase we are working to review our entire range of products to ensure these remain competitively priced. Further information will be sent by email when these changes take place.
If you have existing clients with a discount rate deal this will increase in line with the SVR change on 1 March 2022. For clients with a Base Rate tracker mortgage the 0.25% Base Rate increase will be applied from 1 March 2022, in line with the terms and conditions.
Get in touch by calling 0330 123 1073 or visit their website here.
Expat holiday let
Alongside our existing expat residential and buy to let deals we also now offer expat holiday let:
Up to 60 days personal use
For joint applications we can consider a non UK national as the second applicant (subject to UK national meeting criteria)
Deposits built up in country of residence accepted and most currencies accepted
First time landlords accepted, minimum age 30 (minimum age 21 for existing landlords)
Airbnb properties welcome
Income 101
New for income in 2022:
For self employed we take either profit after tax plus salary, or salary and dividends, whichever is the higher
Zero hour criteria now includes bank nurses
Plus don't forget for affordability we take:
Pension income at 100%
Rental income profit at 100%
Investment income at 75%
Child benefit, maintenance payments and tax credits at 100%
Lending Criteria here.
Product Finder here.