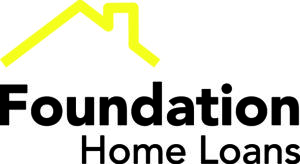 We are pleased to announce three changes we have made recently to make it even easier for you to offer value to your landlord clients purchasing or remortgaging specialist properties.
1.  We have expanded our closed panel of solicitors for specialist properties including HMOs – giving your client more choice.
2.  We have launched a range of Green products for HMOs and Short Term Let properties – which come with a reduced fee and one free standard valuation for properties with EPC rating of A-C.
3.  We also now offer HMO and Short term let options for Expats – now your expatriated landlords can access competitive purchase and remortgage products for their standard and large HMOs (up to 8 bedrooms) and Short Term Lets too.
Why trust Foundation with your next BTL case?
Who for?
Experts in individual or limited company applications
Limited companies with complex structures
Up to 4 directors
Newly incorporated limited companies acceptable
No minimum term of employment/self-employment and no minimum income
Products for first time landlords
Ex-pats considered as individuals or limited companies
How much?
Up to 85% LTV on core range
Loans up to £2m on core range
ICR of 125% for limited company borrowers and basic rate taxpayers and 145% for others
No limit to portfolio size, subject to maximum borrowing of £5m with Foundation
What for?
Specialist properties such as HMOs, short term lets and Multi Unit Blocks
HMOs: standard to 6 bedrooms, large up to 8 bedrooms and MUBs: up to 10 units
Green Mortgages available for purchase and remortgage