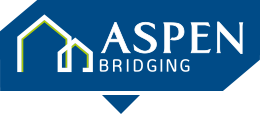 As a key introducer to Aspen are pleased to announce the launch of their New 2022 Bridge to Let.
This flexible product offers terms from 18 months to 2 years with 1st half the term a retained bridge followed by the 2nd half service on a BTL rate.
Please find below an overview of the offering and attached their Bridge to Let Product Guide.
Please find below an overview of the offering and attached their Bridging to Let Product Guide.
Aimed at: 
Unrushed development exists & finish & exists using BTL rates for sales without hefty ERCs.
Heavy to medium works cases & HMO conversions with time to build rental & exit onto the best BTL rates or exit via sale.
Foreign national or corporate purchases giving time to get UK bank accounts & rental history to refinance onto best BTL rates.
Key Features: 
9m Bridge + 9m serviced BTL or 12m Bridge +12m serviced BTL (extensions available).
Flexibility to transfer to BTL after month 7 (18m term) or 9 (2-year term).
Up to 80% LTV gross Day 1+ 100% works funding.
Bridging from 0.69% pm & BTL rate from 4.49%.
Flexibility to sell or refinance property and time to do either.
Foreign Individual & Company or First-time borrower – no restrictions.
Residential/Development Exit/Heavy to Light Refurb/HMO.
3 procuration fees – 1 Bridge & 1 BTL & 1 Third party Term Loan (where exit is refi).
Loans of £200k-£10m net.
Email your cases to ianmillerhawes@aspenbridging.co.uk and cc in enquiries@aspenbridging.co.uk or call 07708 486 587.